Special offer!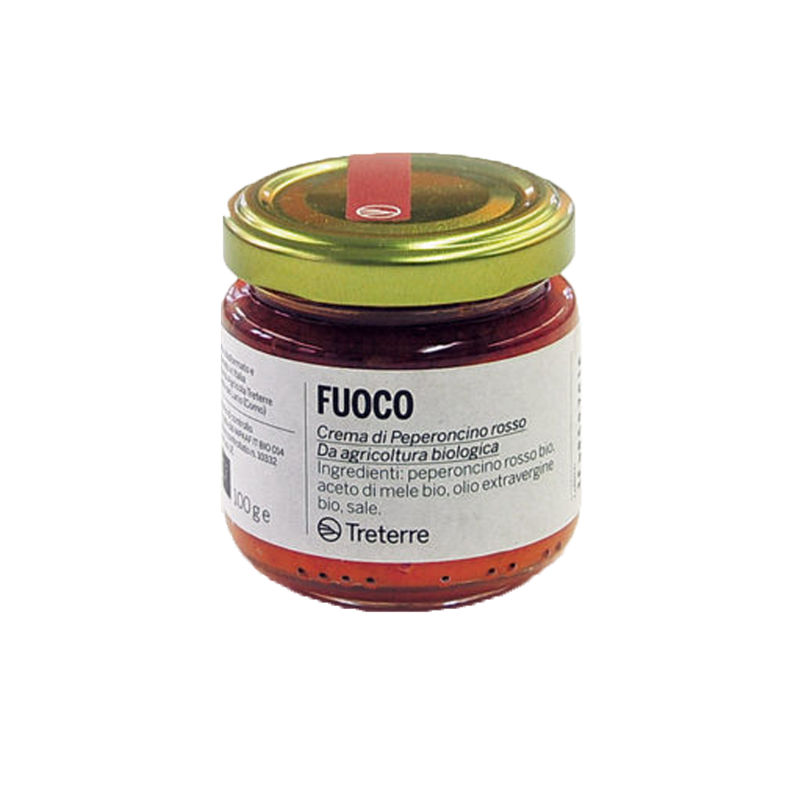 Product Cat: Fine dining
Confection: 100g jar, sealed and packaged on-site
Net weight: 100.00gr
Ingredients
Red hot chili peppers
Apple vinegar
Extra-virgin olive oil
Salt
Special offer!
Previously: €5.50
€4.50
per 100g jar, sealed and packaged on-site
Return to shop >
Fuoco – chili pepper cream (organic)
---
A delicious cream made from home-grown chilli peppers. The paste is made from exclusively organicly cultivated produce, grown locally on the TreTerre site. An exceptional accompaniment to Mediterranean dishes, but not only: its refreshing heat can be enjoyed in a range of exotic dishes or simply spread on bread and enjoyed as it is.
You may also like...